Transportation Safety and Community Support
Serving eight member jurisdictions, E-470 is a proud community partner. Through our nonprofit Transportation Safety Foundation and our employee-led E-470 Good Guys, we demonstrate our commitment to the communities we serve.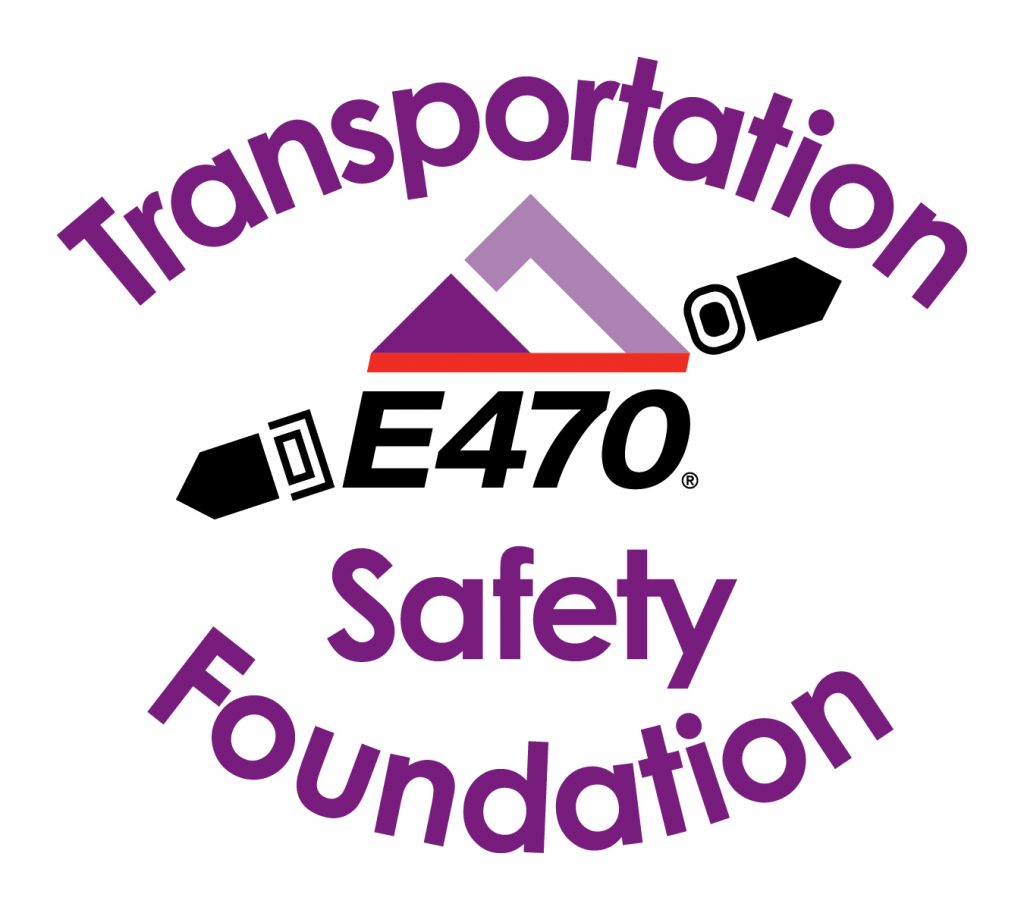 Transportation Safety Foundation
The E-470 Transportation Safety Foundation is now accepting applications for our 2021 grant program! The Foundation will award up to eight $2,500 grants to nonprofit organizations and tax-exempt government entities supporting transportation safety, public safety, driver education and related educational programs in Colorado. Applications for 2021 grants are now closed.

The E-470 Transportation Safety Foundation was established in June of 2001 in celebration of E-470's 10th anniversary. As a nonprofit corporation, the foundation fundraises to provide donations and grants as a means of promoting transportation safety. The funds raised for the foundation are designated for transportation safety programs such as child safety seat inspections, seat belt safety, driver's education classes and related education throughout Colorado.

Each year, the E-470 Transportation Safety Foundation awards up to eight $2,500 grants to nonprofit organizations and tax-exempt government entities along the E-470 corridor and throughout the state of Colorado. Read on to learn more about our 2020 grant winners.

2020 Transportation Safety Foundation Grant Recipients
Arapahoe County Early Childhood Council (ACECC) promotes programs and services that support a safe, smart and healthy start for young children and their families in Arapahoe County. Click here to learn more.

Aurora Fire Rescue aims to reduce injury and severity of injuries to children during a motor vehicle crash by providing car seat education and installation for city residents. The organization works to have at least four car seat technicians on shift at all times and host regular car seat installation clinics at their fire stations. Click here to learn more.

The Castle Rock Senior Activity Center provides services and programming including transportation services in Douglas County to help adults aged 50+ to live independent and fulfilled lives and to age in place. Click here to learn more.
As part of the Children's Hospital Colorado Foundation, the Child Passenger Safety program works to reduce the number of serious pediatric injuries in traffic crashes and the number of unrestrained child passengers. The Foundation does this by providing convertible car seats, child passenger safety classes and car seat installation. Click here to learn more.

Cultivate provides seniors the ability to age in place with dignity and independence, and offers transportation as well as other essential safety net services to adults 60+ along the Front Range. The organization also provides rides to veterans and their family members over the age of 60. Click here to learn more.

Save Our Youth offers long-term one-to-one mentor relationships on wise decision making, including transportation safety guidelines, and the organization provides supplemental education programs to youth between the ages of 10 and 17, including public transportation vouchers to youth who attend the Summer Academic Recovery program. Click here to learn more.
South Metro Safety Foundation is an extension of the South Metro Fire & Rescue Authority that provides safety and injury prevention programs in the South Metro Denver areas including the Crash Avoidance driving class for new teen drivers, Seat Belts Save Lives program and License to Survive seminars for parents and teens about to begin the driving process. Click here to learn more.

WeeCycle provides baby and toddler items to low-income Colorado families to ensure they have everything needed for healthy growth, development and safety for their babies, including car seats. Click here to learn more.

WCYCC provides opportunities for youth to develop job skills, be exposed to positive attitudes towards community service and participate in meaningful work that produces tangible benefits for Weld County. To facilitate transportation to these activities, WCYCC members who may need to drive county vehicles will be trained in defensive driving, van driving, weather hazard driving and first aid/CPR and AED.
High School After Prom Support
In an effort to provide a safe and fun activity for students to attend on prom night each year, the Transportation Safety Foundation grants $200 to selected high schools in the area to help fund their after prom events.

Our 2020 recipients are: Rock Canyon High School; Heritage High School; Standley Lake High School; Conifer High School; Frederick High School; ​Greeley West High School; and Caliche High School.
Fundraising
The E-470 Transportation Safety Foundation raises its own funds separately from E-470 toll revenue by hosting biennial summer golf tournament fundraisers. The 2019 golf tournament was held at the Pradera Golf Course in Parker, Colorado, and raised ample funds to support our foundation and local safety initiatives. Thank you to all sponsors and participants for helping support transportation safety in Colorado!
E-470 Good Guys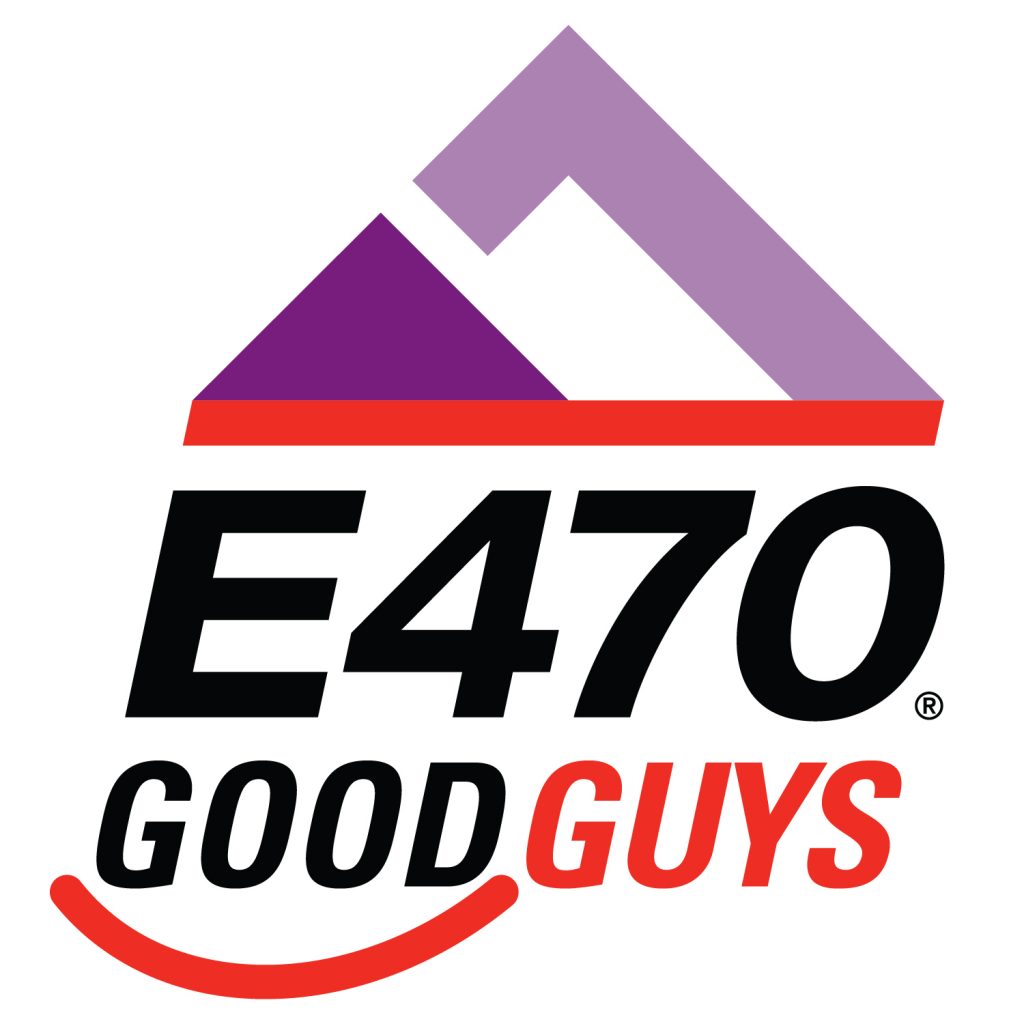 E-470 is dedicated to community stewardship! The E-470 Good Guys are a team of employees who charitably give back, fundraise and volunteer time to serve our neighbors and support local nonprofit organizations.
Good Guys 2019 Impact
In addition to donating more than $2,000 to Colorado-based charities, the E-470 good guys volunteered in person for Food Bank of the Rockies, donated coats to Coats for Colorado, donated candy to the Ronald McDonald House and the Denver Children's Home and supported the Salvation Army Angel Tree and Buckley Adopt-a-Family.