Transportation Safety and Community Support
Serving eight member jurisdictions, E-470 is a proud community partner. Through our nonprofit Transportation Safety Foundation and our employee-led E-470 Good Guys, we demonstrate our commitment to the communities we serve.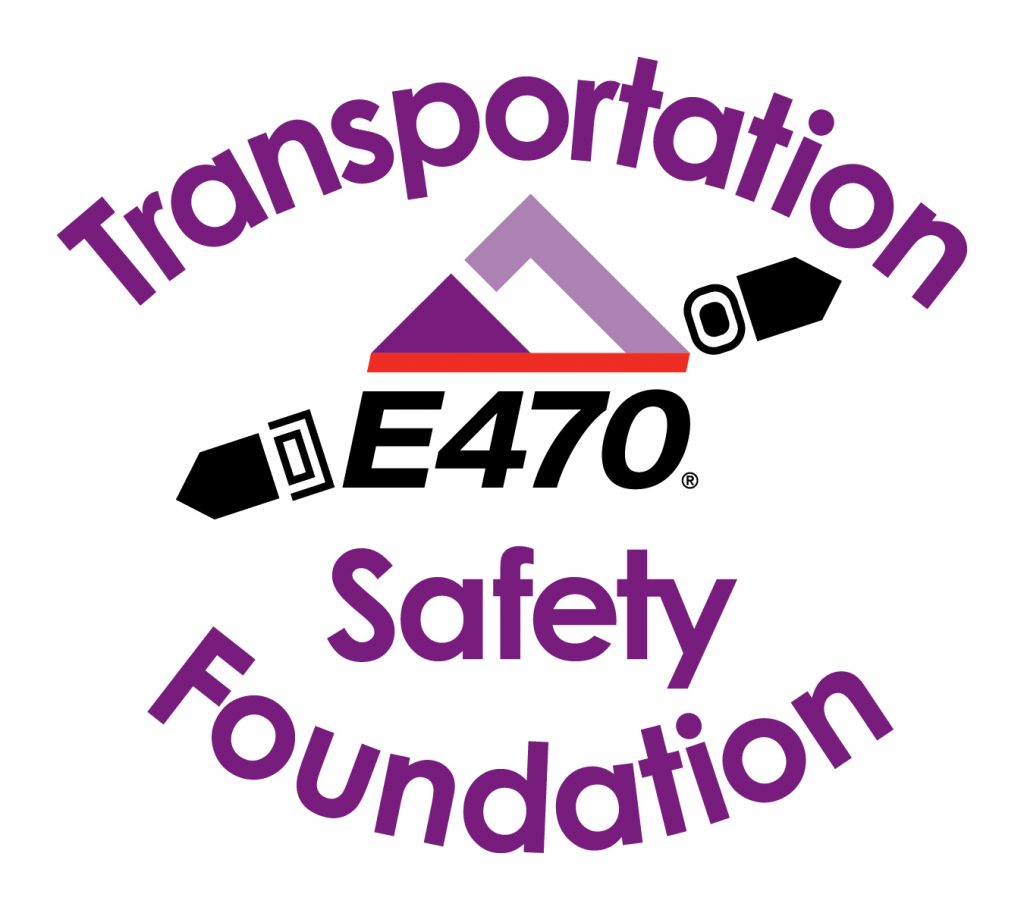 Transportation Safety Foundation
Each year, the Foundation will award grants in increments of $2,500, $5,000 or $10,000 to nonprofit organizations and tax-exempt government entities supporting transportation safety, public safety, driver education and related educational programs in Colorado. Applications for the 2023 grant program are now closed. Please check back in January 2024 for the next grant cycle.

The E-470 Transportation Safety Foundation was established in June of 2001 in celebration of E-470's 10th anniversary. As a nonprofit corporation, the foundation fundraises to provide donations and grants as a means of promoting transportation safety. The funds raised for the foundation are designated for transportation safety programs such as child safety seat inspections, seat belt safety, driver's education classes and related education throughout Colorado.

Read on to learn more about our 2023 grant winners.

2023 Transportation Safety Foundation Grant Recipients
Arapahoe County Early Childhood Council promotes programs and services that support a safe, smart and healthy start for young children and their families in Arapahoe County. Click here to learn more.

Aurora Fire Rescue is an all-hazards department that provides fire and emergency medical services for the city of Aurora. Their mission is to reduce the level of severity of injuries sustained by the pediatric population that occurs in motor vehicle crashes. Proper utilization of the correct car seat is proven to protect lives. Aurora Fire Rescue is committed to a proactive approach to saving lives; programs such as our Shots for Tots immunization clinics, smoke detector installations, and fire prevention classes are a testament to this mission. They support the mission of Car Seat Safety Consultants and will work alongside them to provide this vital service to our community. Their desired outcome for the program is to establish a sustainable car seat education and installation program by hosting bi-monthly events, having a technician available for urgent installs, and virtual car seat inspections.

The Castle Rock Senior Activity Center provides services and programming including transportation services in Douglas County to help adults aged 50+ to live independent and fulfilled lives and to age in place. Click here to learn more.
As part of the Children's Hospital Colorado Foundation, the Child Passenger Safety program works to reduce the number of serious pediatric injuries in traffic crashes and the number of unrestrained child passengers. The Foundation does this by providing convertible car seats, child passenger safety classes and car seat installation. Click here to learn more.

The Colorado Teen Parent Collaborative (TPC) is a unified community of organizations, driven by the strength of teen parents, to raise public awareness, share resources, and advocate for public policy and program development that benefits teen parents and their children. The TPC is responsible for the creation and implementation of the Colorado Teen Parent Driver's Education Grant Program. The grant program is funded through the Colorado Department of Human Services (CDHS) and can be accessed through the Colorado Teen Parent Collaborative website. Grant funds are used to provide financial support to Colorado teen parents to enroll in driver's education courses, permit and license fees, and supportive services, such as childcare, that are needed for teen parents to be able to participate in driver's education.

Denver Police Museum is a nonprofit organization with a mission to promote social impact by building bridges between citizens and the law enforcement of Denver. The Denver Police Museum's new youth-focused Traffic Safety Program is designed for Denver Public Schools students in grades 10 and 11 and includes hands-on educational activities with real law enforcement officers from the Denver Police Department. This innovative approach to traffic safety education provides students with access to critical information in an engaging and unique format. Click here to learn more.

DRIVE SMART Weld County is a nonprofit community coalition made up of members of law enforcement, business, insurance, media, concerned citizens, schools, fire departments and health professionals that meet monthly. DSWC's mission is to assist residents in reducing the loss of life, injuries, and property damage because of transportation-related crashes. Click here to learn more.

Forge Evolution's mission is to empower youth and foster resilient communities by inspiring accountability, empathy, and personal growth. Forge Evolution grew out of the restorative justice efforts of Colorado Springs' Teen Court. For 28 years, Teen Court has been a proven alternative to the traditional court for youth who commit misdemeanor crimes. Forge Evolution provides nationwide, evidenced-based driving education three times a year, as part of the Forge Evolution (Forge) program and an additional session is offered to Forge Evolution's youth volunteers annually. The traditional Forge program is a preventative course designed to give every youth the opportunity to develop resiliency, build a brighter future, contribute to a stronger community, and become a leader. Each class is free and offered once a week for two hours, emphasizing positive social supports, clear expectations of behaviors, and ways to increase resiliency despite difficult or traumatic circumstances.

The Littleton Public Schools Driver Education Program was created in 1954 and since its inception, this program has serviced well over 20,0000 student drivers with over 3.5 million miles of Behind the Wheel instruction from pre-permit to post-license. The program consists of pre-permit to post-license experiences through parent training workshop events focusing on parents/guardians so that they can be more comfortable in teaching their student-driver within the Graduated Drivers License 50-hour requirement. The focus is to teach parents a comfortable, safety-first progression that uses the gradual release of responsibility method progressing from parking lot skills to easy residential and so on constantly celebrating success while reinforcing the need for growth.

Save Our Youth offers long-term one-to-one mentor relationships on wise decision-making, including transportation safety guidelines, and the organization provides supplemental education programs to youth between the ages of 10 and 17, including public transportation vouchers to youth who attend the Summer Academic Recovery program. Click here to learn more.
South Metro Safety Foundation is an extension of the South Metro Fire & Rescue Authority that provides safety and injury prevention programs in the South Metro Denver areas including the Crash Avoidance driving class for new teen drivers, Seat Belts Save Lives program and License to Survive seminars for parents and teens about to begin the driving process. Click here to learn more.

Special Olympics Colorado is an independent local 501c3 organization providing free, critical services to the underserved community of children and adults living with intellectual and developmental disabilities. SOCO creates opportunities for them to thrive in their community through sports conditioning and competition, leadership training and opportunities for career development, preventative health screenings, nutrition counseling, and fitness programming. TSF funding helps support their Law Enforcement Unified Academies. This all-day event to be held four times in 2023 includes a vehicle safety program that educates athletes and their families, friends, and caregivers about safe driving techniques and understanding what will happen when pulled over by a CSP Trooper.

The Refuge is a hub for healing community, social action, and creative collaboration serving the North Denver area since 2006. A 501c3 organization with an innovative structure, a deep commitment to people over programs, and a focus on community empowerment, The Refuge's work centers around shared values of Presence, Engagement, Transformation, Welcome, Creativity and Celebration. TSF funds will help relieve the burden on single moms and struggling families to ensure their children have equal access to DMV-approved Driver's Education courses and the support they need to receive their Colorado driver's licenses.

Thriving Families serves low-income women and families during pregnancy and just after a baby is born, offering evidence-based group educational programs, case management, mental health counseling, and home delivery of necessities for newborns, including car seats for safe travel from the hospital home and beyond. Click here to learn more.

WeeCycle is a Colorado nonprofit that collects new and gently used baby gear, diapers and other infant and toddler essentials and donates them to families in need throughout the state. They also have a car seat recycling program that enables them to recycle recalled, expired, or other unsafe car seats, preventing them from being used. Car seats can be dropped off at WeeCycle (located at 20 S Havana St, Ste 210 in Aurora) on Tuesdays from 9am-11am and Thursdays from 12pm-2pm. Click here to learn more.
High School After Prom Support
In an effort to provide a safe and fun activity for students to attend on prom night each year, the Transportation Safety Foundation grants $300 to selected high schools in the area to help fund their after-prom events. Applications for the 2023 grant program are now closed. Please check back in January 2024 for the next grant cycle.

2023 After Prom grant recipients are:
Adams County High School
Arapahoe County High School
Arvada West High School
Broomfield High School
Chaparral High School
Chatfield High School
Cherokee Trail High School
Douglas County High School
Eagle Crest High School
Erie High School
Frederick High School
Grandview High School
Heritage High School
Highland High School
Jefferson Academy Charter School
Ralston Valley High School
Rock Canyon High School
Severance High School
Smoky Hill High School
Stargate High School
Thornton High School
Valley High School
Vista PEAK Preparatory
Weld Central High School
Windsor Charter Academy

Fundraising
Without utilizing toll revenue, the E-470 Transportation Safety Foundation hosts a biennial golf tournament to raise money to fund TSF grants. The 2023 tournament raised a record-breaking $90,000 for grant distributions in 2024 and 2025 and to support future program expenses.
In 2020, the Foundation began hosting a fundraiser at Topgolf to supplement funds for grants in-between years of the golf tournament. Thanks to the support of more than 40 organizations and nearly 200 participants, the 2022 Topgolf Tournament raised over $60,000!
E-470 Good Guys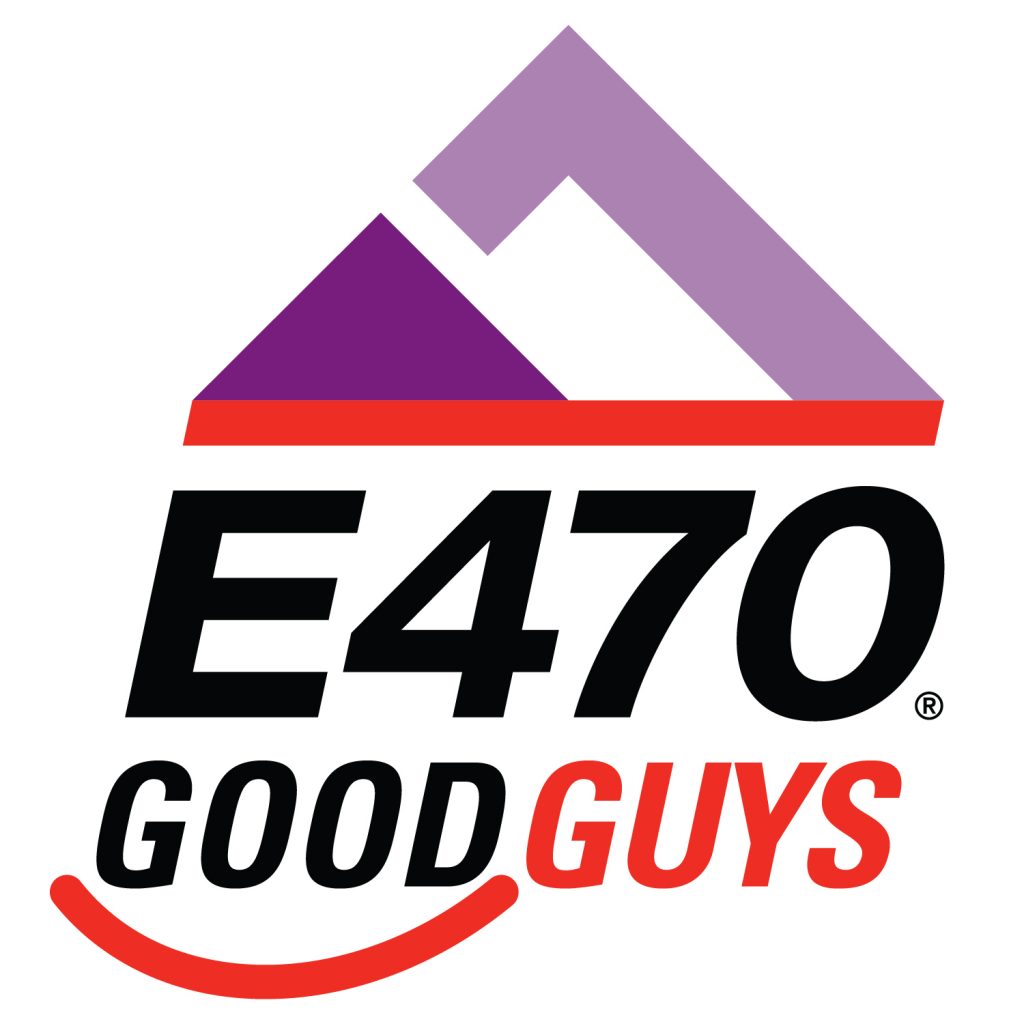 E-470 is dedicated to community stewardship! The E-470 Good Guys is a team of employees who charitably give back, fundraise and volunteer time to serve our neighbors and support local nonprofit organizations. The Good Guys volunteer in person for Food Bank of the Rockies, donate coats to Coats for Colorado, donate candy to the Ronald McDonald House and the Denver Children's Home and support the Salvation Army Angel Tree and Buckley Adopt-a-Family programs.